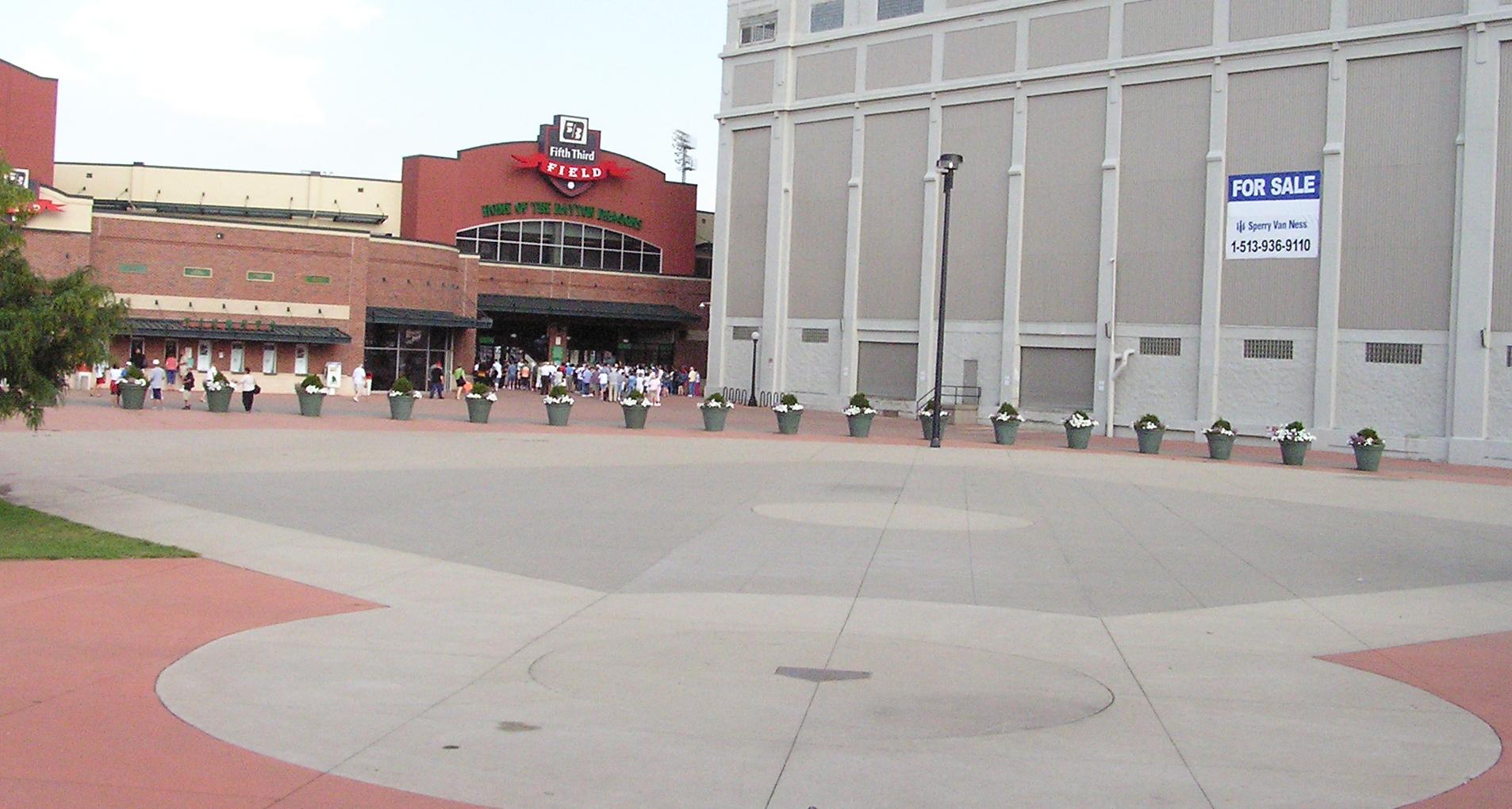 TEAM ::: DAYTON DRAGONS
LOCATION ::: DAYTON, OHIO
MY FIRST VISIT ::: AUGUST 19, 2008
OPPONENT ::: GREAT LAKES LOONS
LEVEL ::: MIDWEST LEAGUE 'A'
RATINGS
BALLFIELD ::: A
SCOREBOARD ::: A+
FOOD ::: A
FACILITIES ::: A
MASCOT ::: A+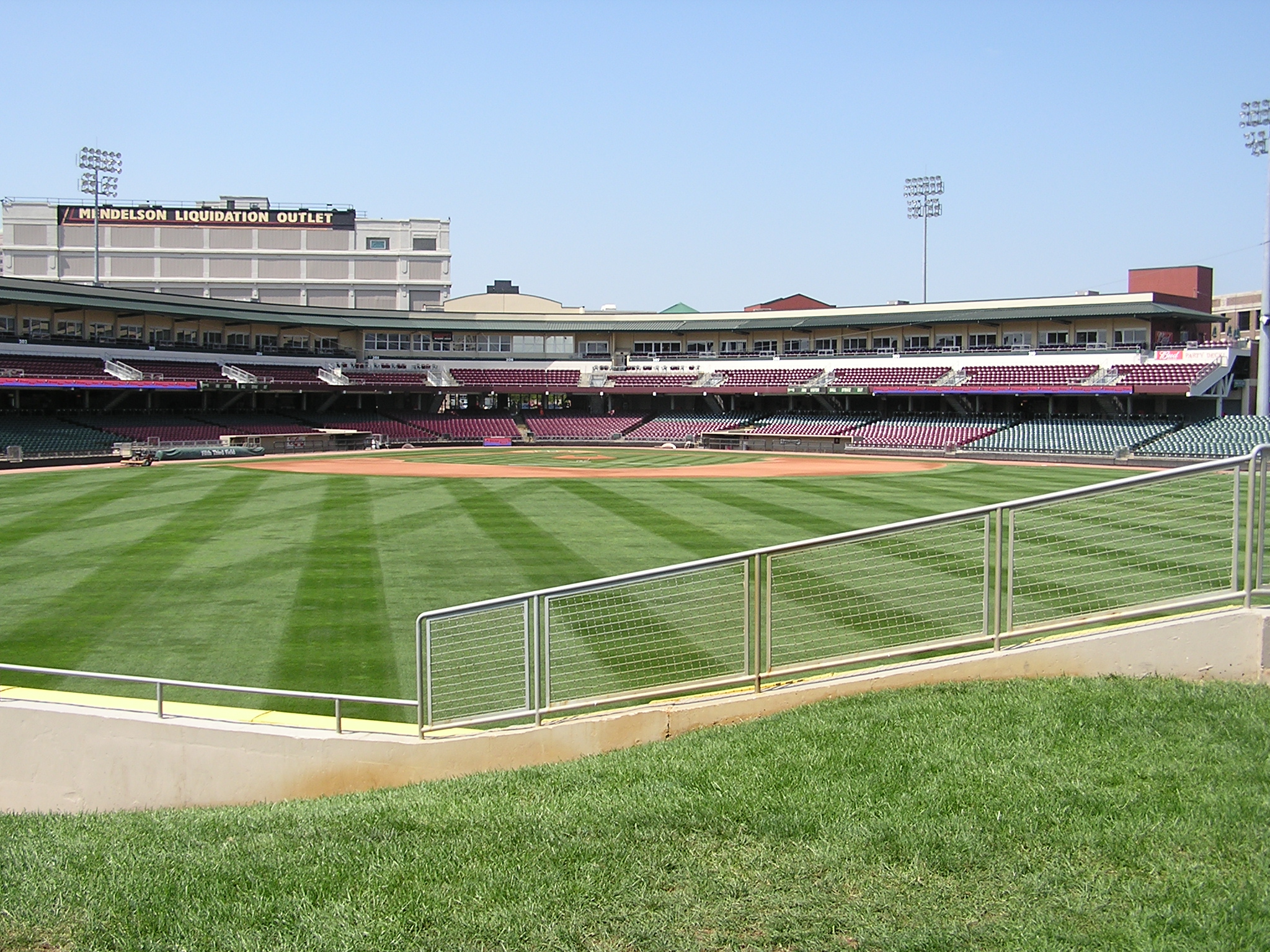 MY TAKE ON THE PARK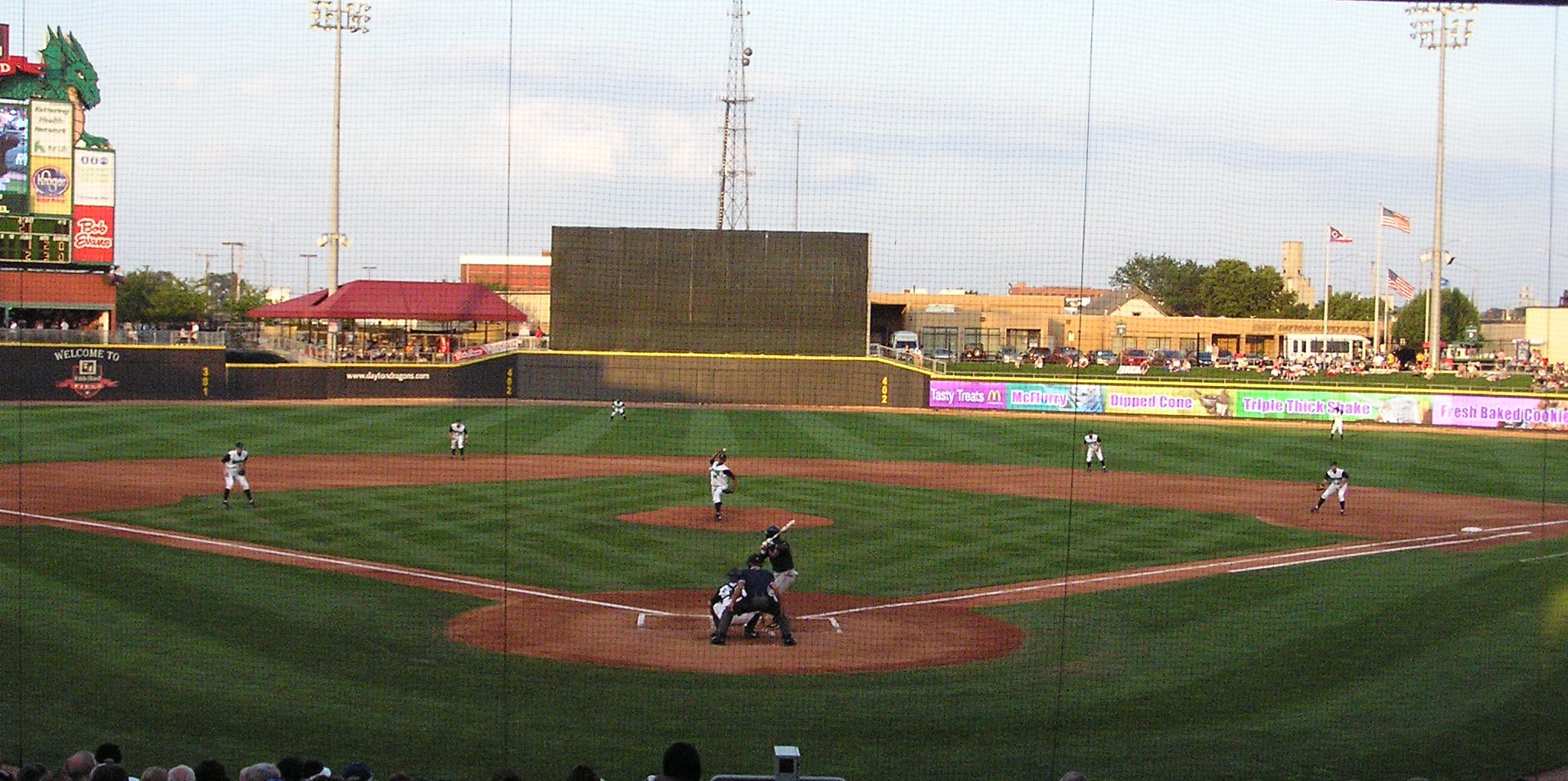 The Midwest League I do not believe could have predicted just how popular the team which moved from Rockford, Illinois could have been when they approved the transfer. Fifth Third Field in Dayton, Ohio is a perfect all around baseball experience. Friendly and attentive staff, good food, and a beautiful setting all make for an enjoyable experience. However, this is an experience I will most likely never experience again. The Dragons are just too popular making this more of an event than what I am looking for, a relaxing trip to the ballpark.
Everything here is done right and done very well. After parking the courtyard area in front of the park has a baseball diamond in the walkway, the giant baseballs with the bats, ok they are barriers but they did it right.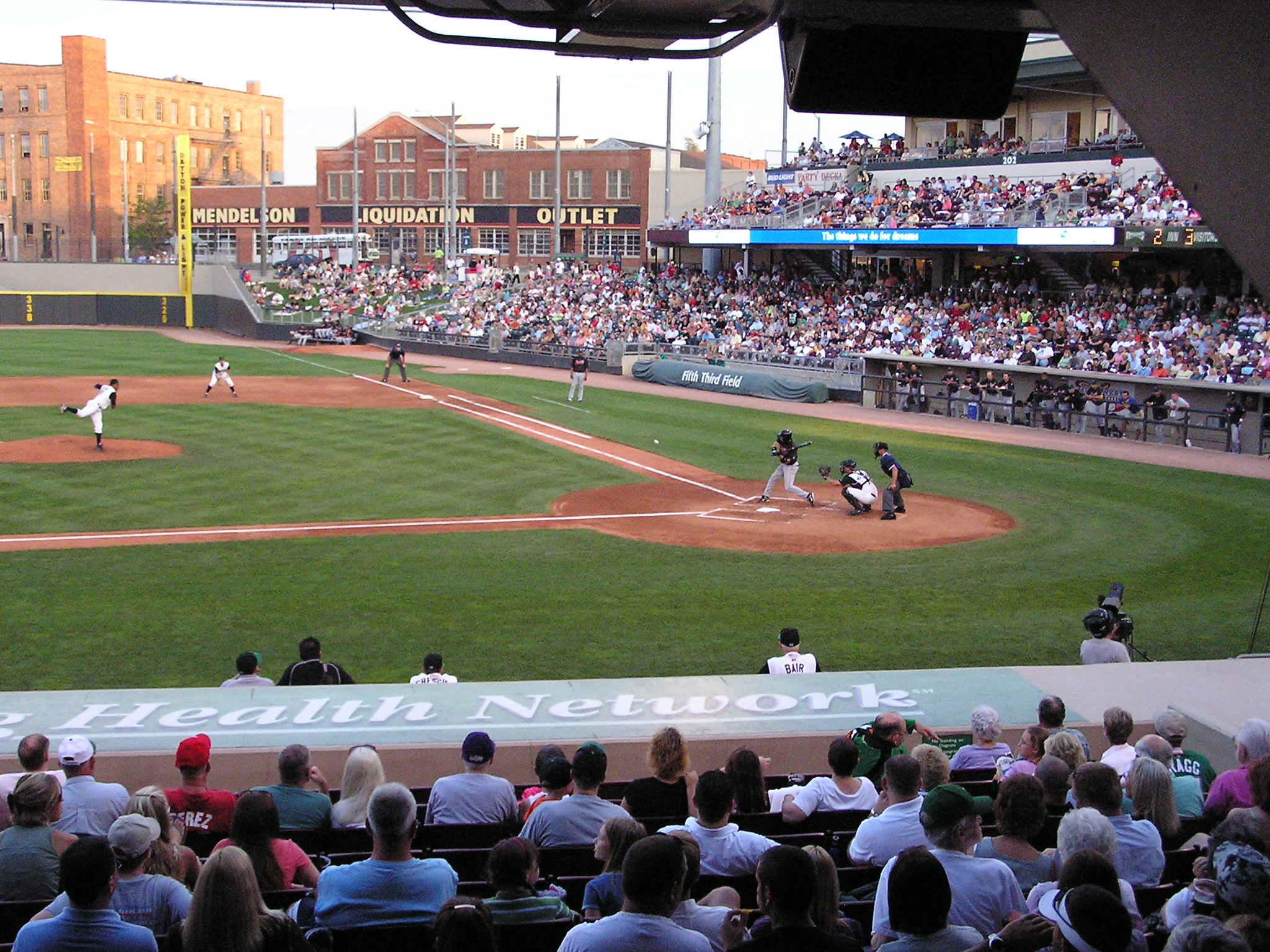 Once inside, a wide concourse with friendly concessionaires selling everything from pulled pork sandwiches to standard hot dogs. The food here is pretty good as well.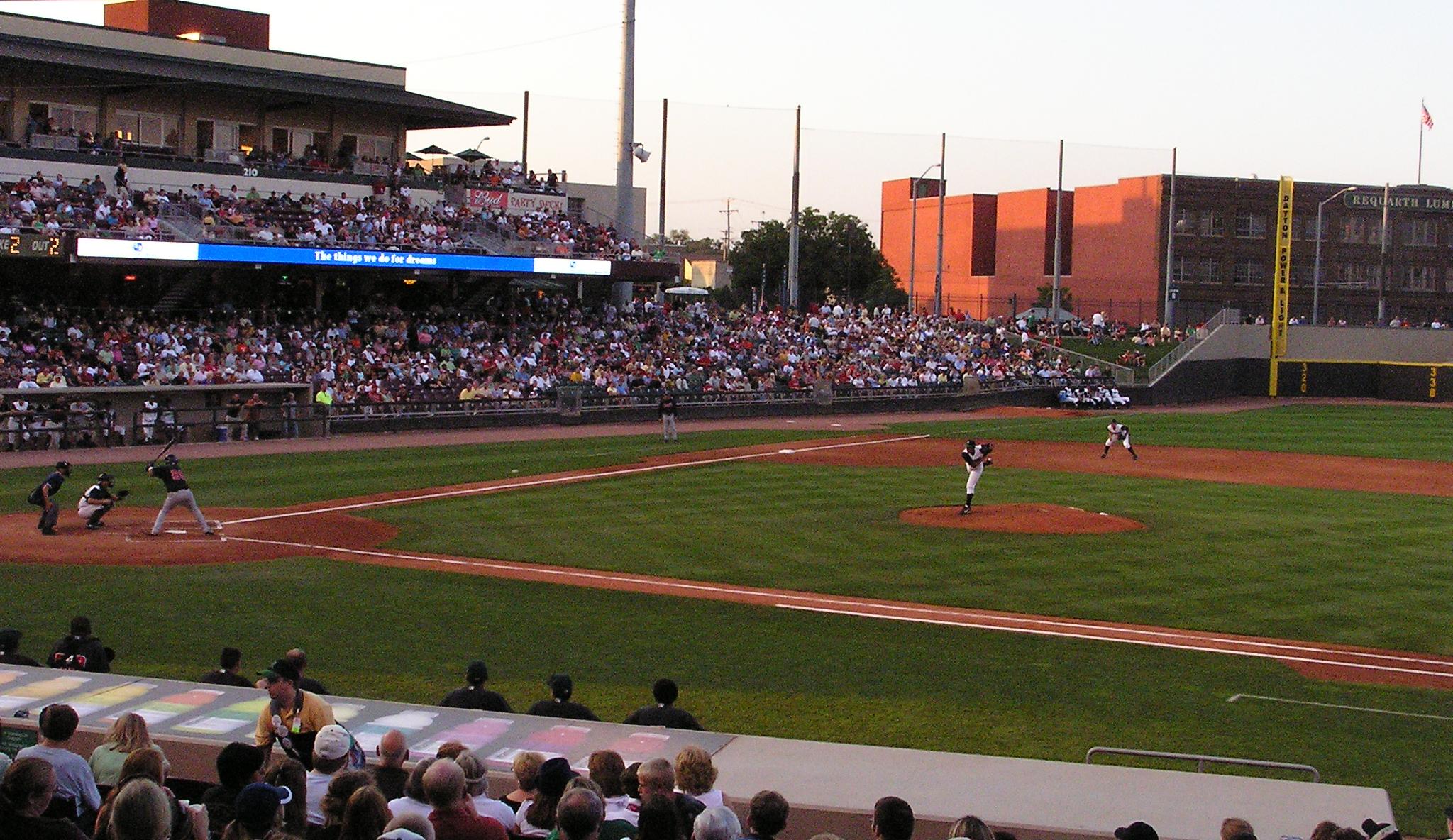 Ballparks like Fifth Third Field, one would think the game would be a far second to promotions. The promotion in the first inning ran a bit long and I thought that would be more of things to come, I was wrong. All other promotions were done quickly and to my complete surprise, the game is first here. Scoring decisions announced and pitching changes are announced, this is Ohio and baseball is a big thing here.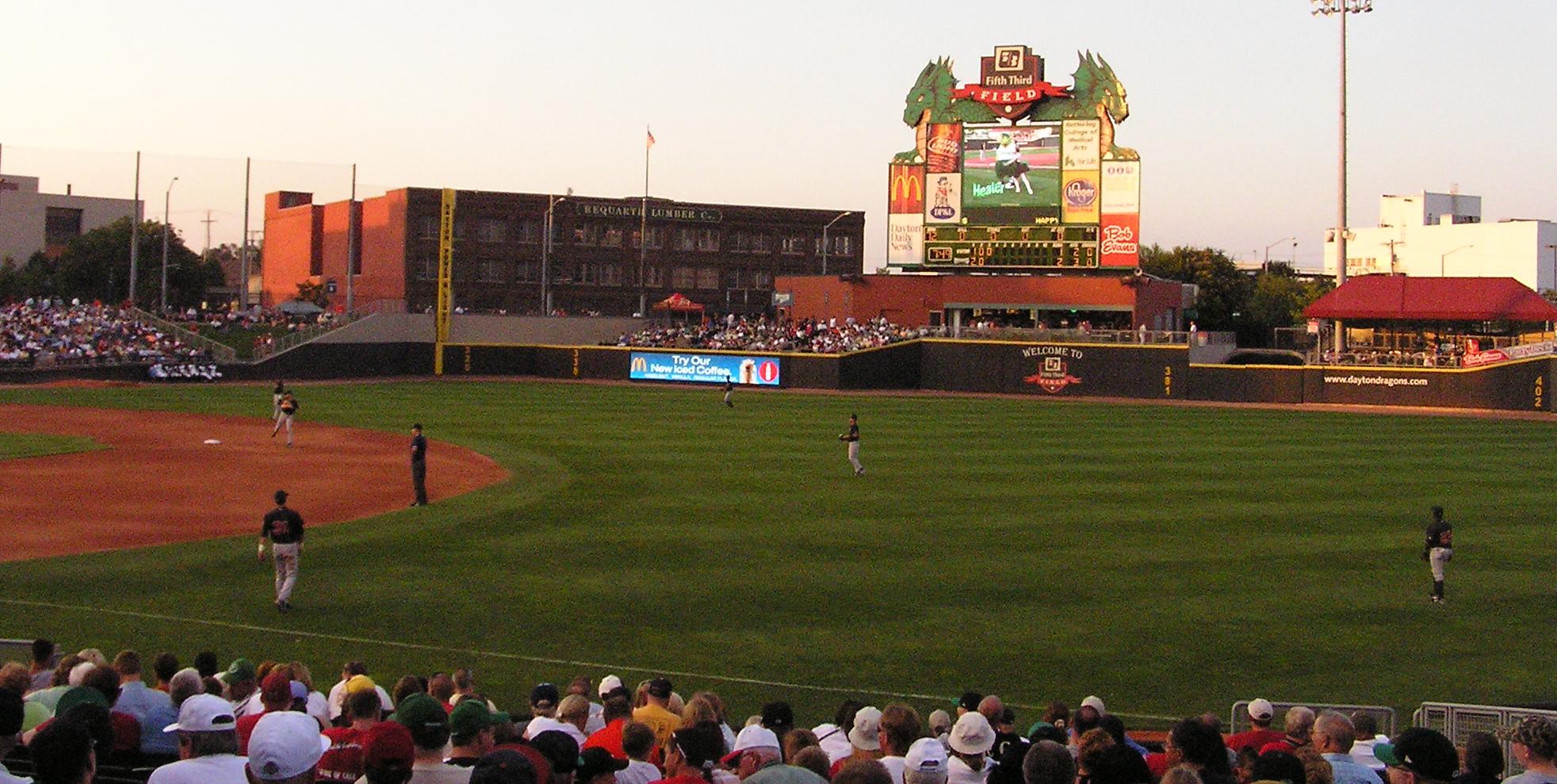 The scoreboard here reflects the team's name, but also their concept. They name the team the dragons and really work it. The scoreboard has two giant dragons around it, yes there are ads on the board but the dragons dominate. The outfield wall looked nice, a black wall I thought would be more of a dragon motif, I was wrong. Inside the wall is a very clear video board, changing ads and showing player stats throughout the game. Some places just have small flat screens throughout the park; here they have flat screens and an HD wall!! This place is amazing!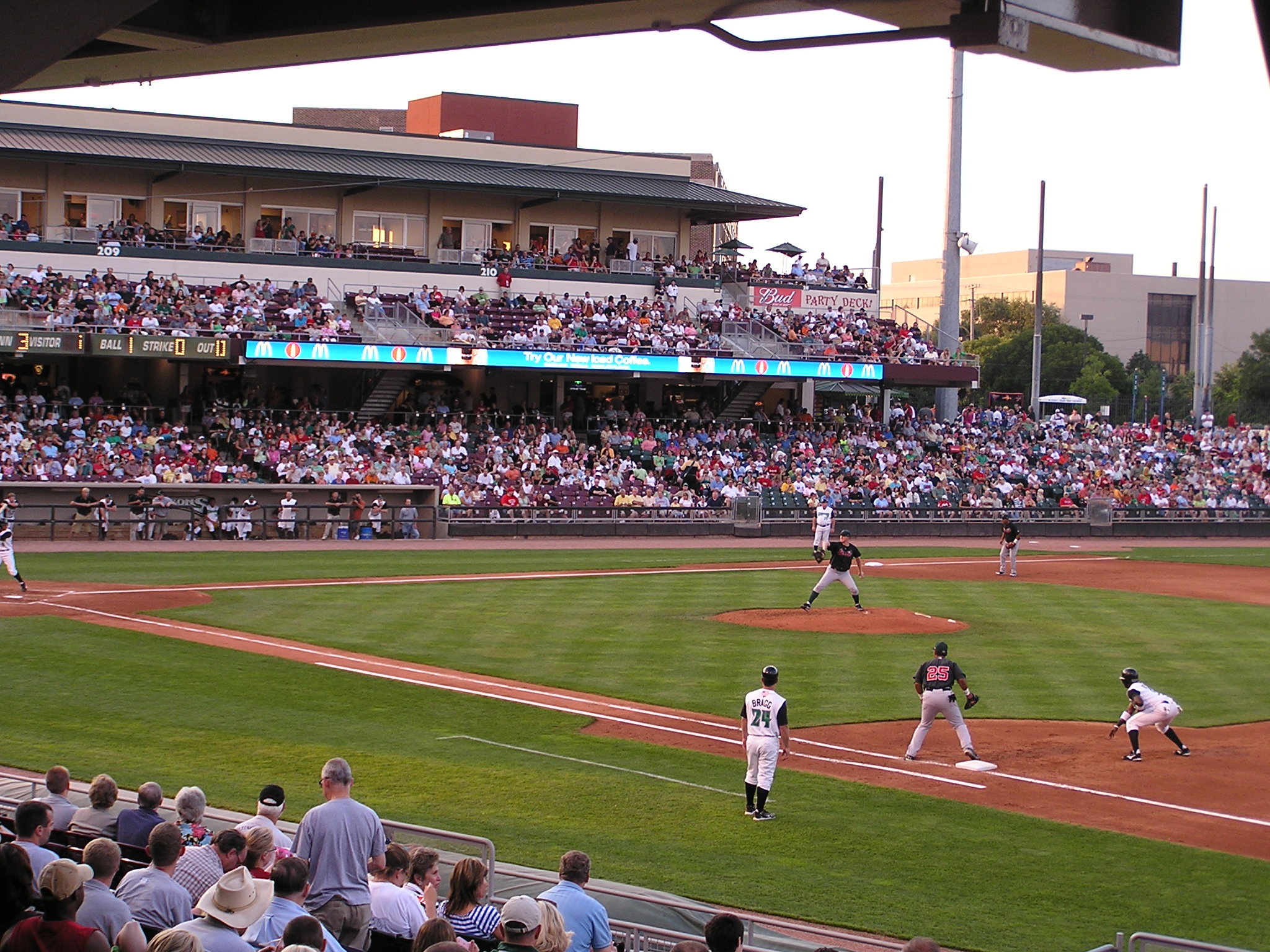 What could be wrong with the place? The place is packed! I almost thought of the Yogi Berrra quote "Nobody goes there no more, it's too crowded." If you are looking for Dragon tickets, you will need to get them months in advance. I attended a Tuesday night game with school just beginning and it looked like a Saturday night fireworks game. The only positive is the staff is used to the crowds and knows how to handle it. That being said, if you are looking for a great Minor League Baseball experience, Dayton is your destination. If you are looking for a quiet game in Dayton with no frills, consider an April weekday game with bad weather. I would expect that would be a quiet game at the ballpark.
THE LINE UPS
GREAT LAKES LOONS MANAGER :::
# 13 Juan Bustabad
DAYTON DRAGONS MANAGER :::
# 14 Donnie Scott
GREAT LAKES LOONS
11 Erik Kanaby cf
21 Jovanny Rosario rf
28 Eduardo Perez 3b
31 Andrew Lambo dh
25 Jaime Ortiz 1b
16 Brandon Taylor ss
9 Parker Dalton 2b
7 Yossandy Garcia lf
50 Kenley Hensen c
43 Garret White p
40 Miguel Ramirez LP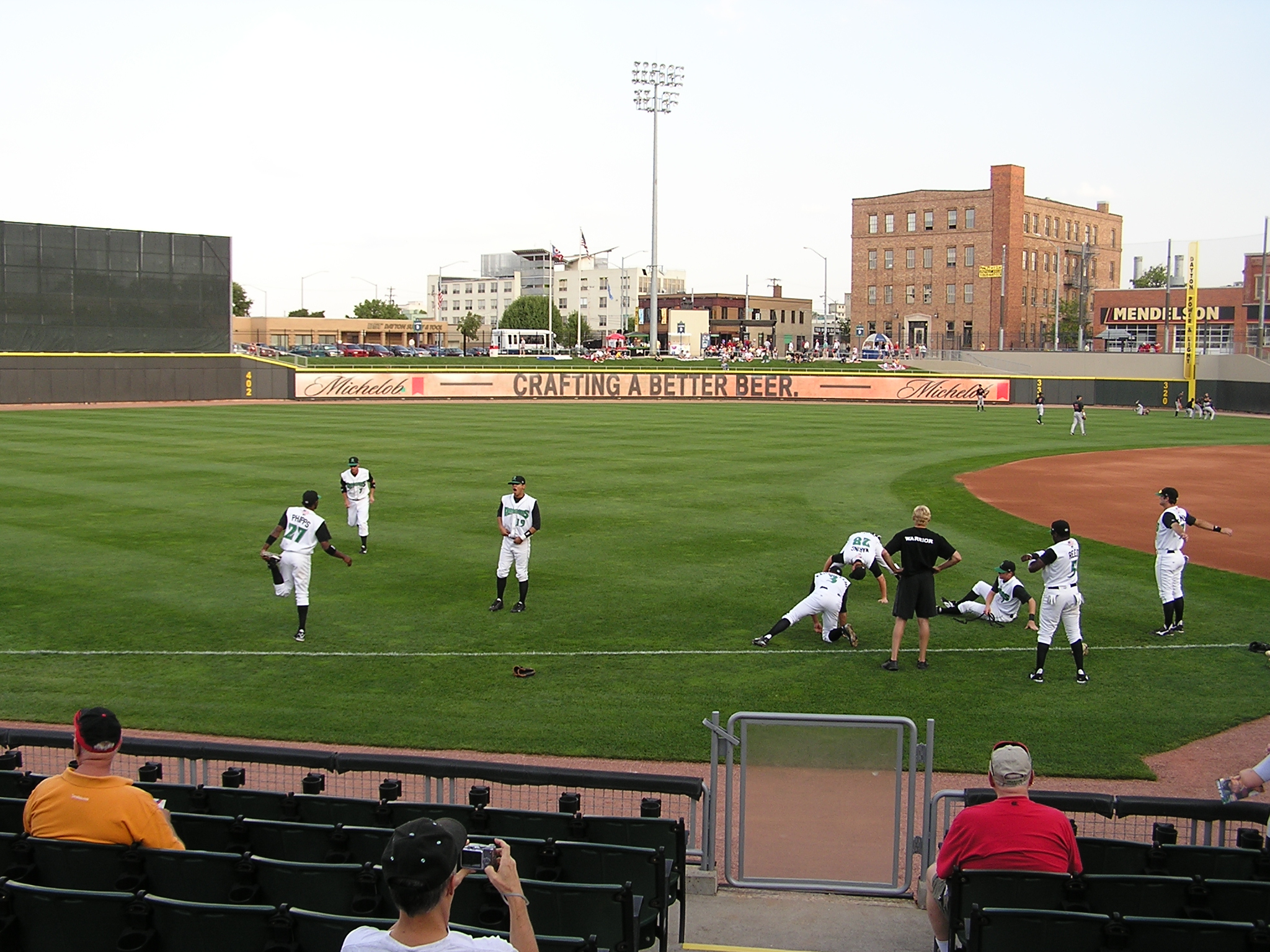 DAYTON DRAGONS

3 Jake Kahaulelio 2b
1 Zach Cozart ss
19 Naftali Soto dh
28 Brandon Waring 3b
10 Devin Mesoraco c
27 Denis Phipps rf
13 Michael McKennon 1b
7 Brandon Menchaca lf
5 Justin Reed cf
18 Juan Rafael p
33 Ruben Medina WP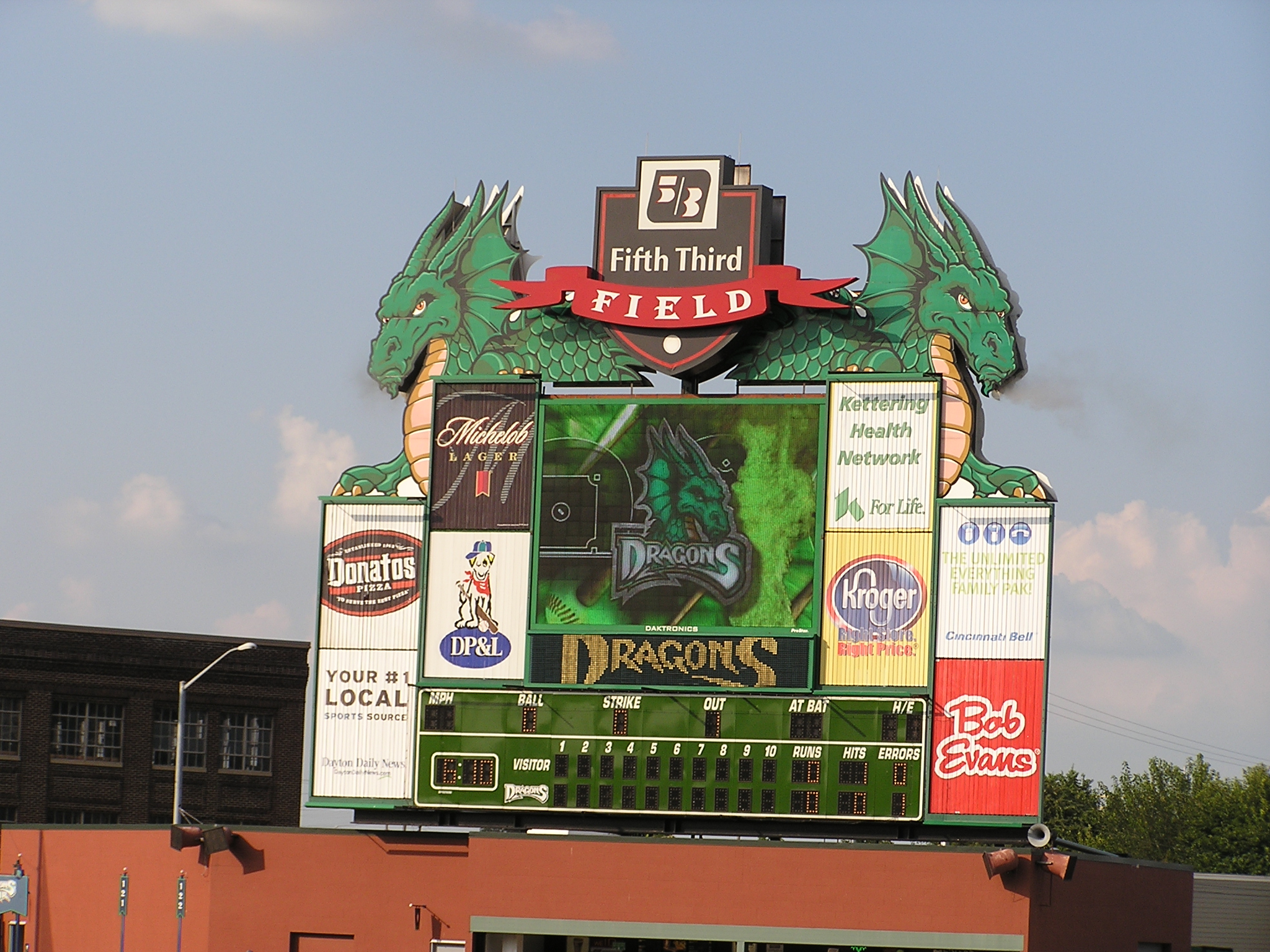 LOONS 100 030 113 9 9 0
DRAGONS 202 202 101 10 18 0
TIME ::: 3:18
ATTENDANCE ::: 7,989
WEATHER ::: 86 Clear
SEND ME AN E-MAIL

LINKS
The Official site of the Dayton Dragons
Young's Dairy Farm - worth the trip for some very good ice cream
Dayton weather from WEATHER.com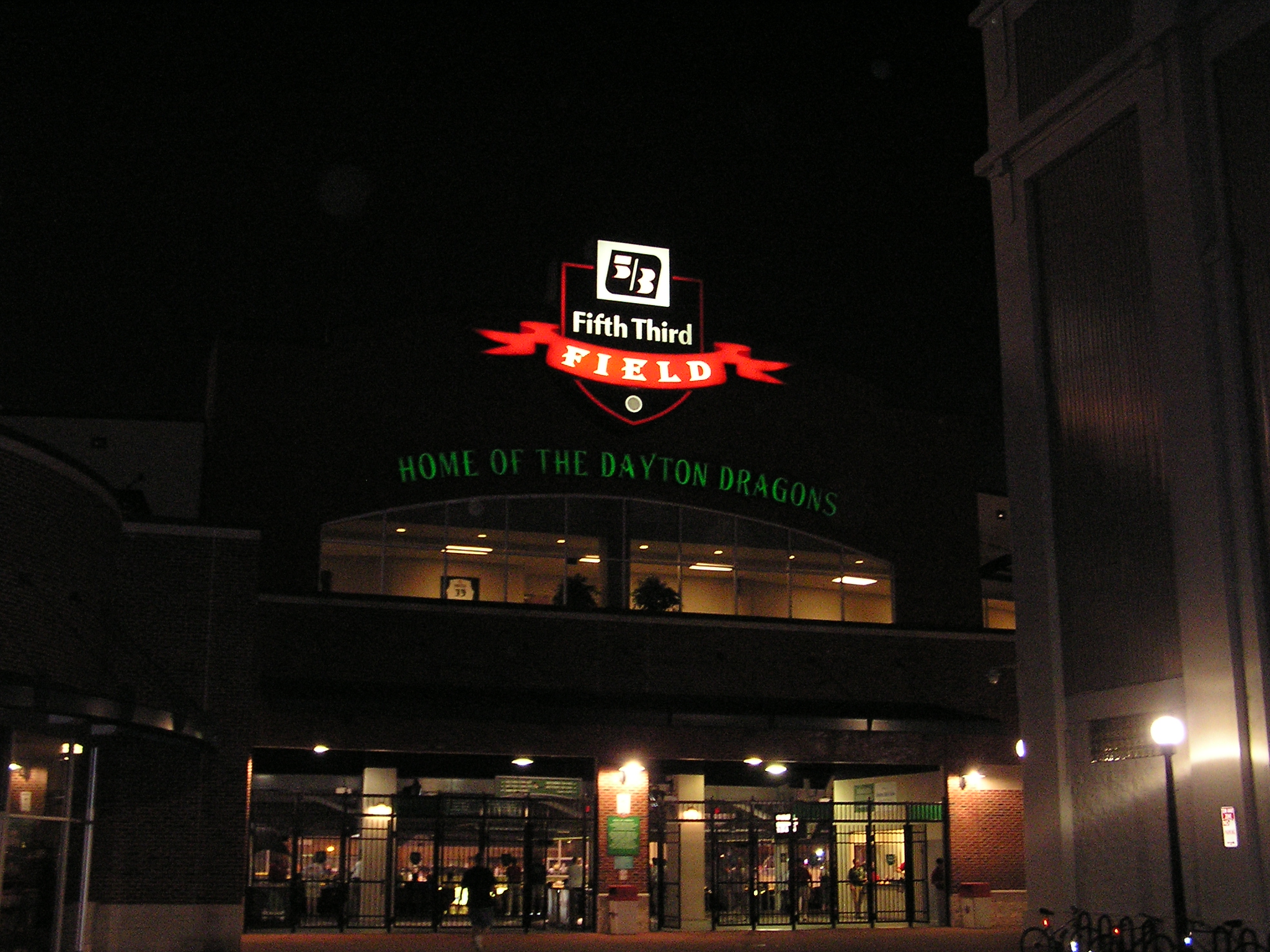 Page Last updated :::

© 2000-2012 UNCLE BOB'S BALLPARKS
I AM IN NO WAY AFFILIATED WITH ANY OF THE TEAMS ON THIS PAGE ... THIS PAGE IS MEANT FOR INFORMATION PURPOSES ONLY.